Regarding to the APSCO Convention, the Secretariat of APSCO will be the executive organ of the Organization. The Secretariat shall consist of the Secretary-General and Secretariat staff members. The Secretary-General will be the chief executive officer of the Organization and its legal representative. He or She will have full authority to run the Secretariat of the Organization.
The Council shall appoint a Secretary-General for a period of five years, and may extend his or her appointment for another term of five years. The Council may, by a three-fourths majority vote of the Member States attending the Council meeting, terminate his or her appointment during his or her tenure in office.
The Secretary-General shall participate in the meetings of the Council without the right to vote.
Currently, the Secretariat of APSCO consists of four Departments, namely the Department of External Relations and Legal Affairs, the Department of Strategic Planning and Program Management, the Department of Education and Training and Database Management, and the Department of Administration and Finance.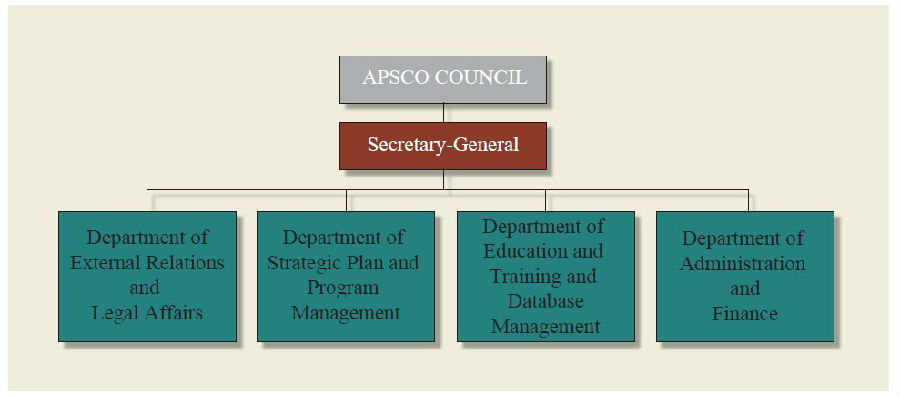 【Number of visits:139 clicks】
Related reading: